Skip to main content
Skip to footer content
One membership

for your entire household.

Thousands

of workout possibilities to explore.

Train anytime

from JRNY-compatible products & devices.

Personalized

workouts delivered daily.

FREE trial

for new members.
Watch video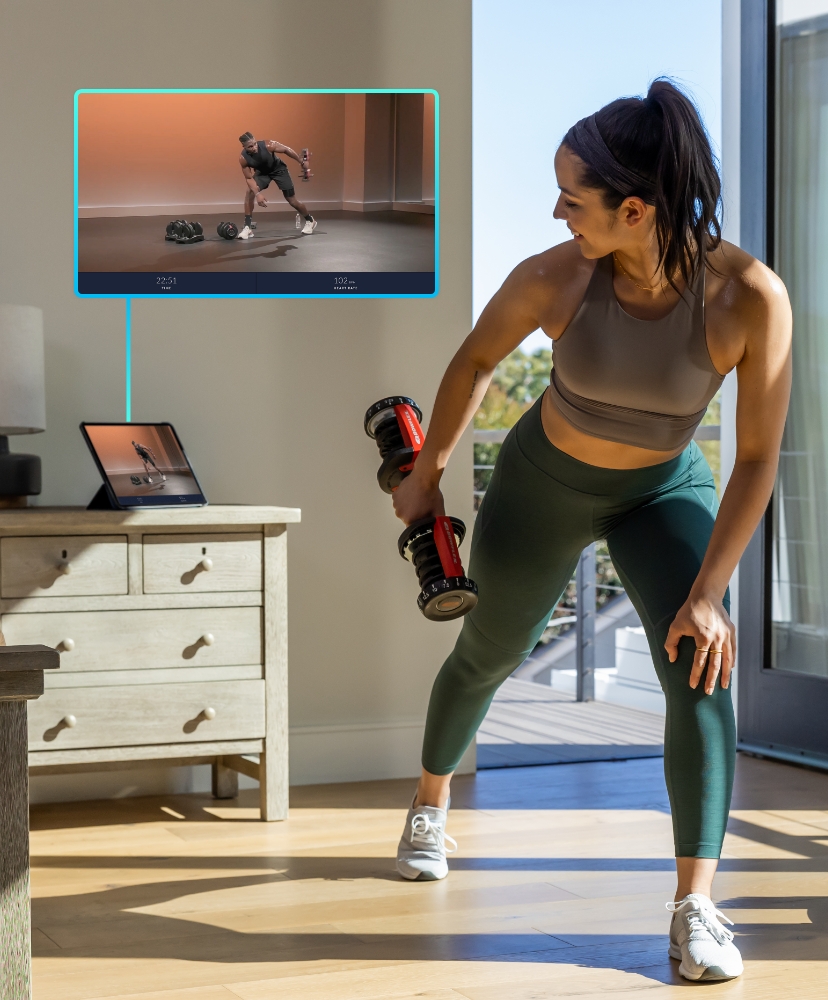 Ways to Access
Built-In Touchscreen Products
Weights
Indoor Cycling Bikes
Max Trainers & Ellipticals
Treadmills
Mobile Devices & Tablets
Features that set you up for long-term success.
Click to watch videos
Tap to watch videos
Explore JRNY compatible fitness products.
Don't have a JRNY compatible product?
Bodyweight workouts now available in the JRNY app as "whole-body workouts".
Watch video
Choose the membership that's right for you.
Annual Membership
$149/yr
Save over $90 per year.
Monthly Membership
$19.99/mo
One community that continues to grow every day.
4.6 out of 5
on the Apple App Store.
Love this app. It keeps me focused and on point with my workouts. - djrkad1966
It sets out a training program just for you. Really like that it mixes up the workouts so you're not getting bored. - Malcom P. Frequently asked questions.
Talk to an expert.
You may also call us during business hours at 1-888-986-5528.
Need additional help?
View support page.
Which Bowflex® home fitness products are compatible with the JRNY® digital fitness platform?

Built-in touchscreen experience is available for: Bowflex® VeloCore® 16/22 bikes, C7 bike, Max Trainer® M9 machine, Max Total® machine, and Treadmills 22, 10, and 7.

JRNY® app for phone or tablet is available for: Bowflex® C6 bike and Max Trainer® M6 machine. Pair your JRNY® app to expand your fitness experience.

Products not available from Bowflex.com that are compatible with the JRNY® app for phone or tablet: Bowflex® Max Trainer M8 machine, T6 Treadmill, 116/216 Treadmills, and Schwinn IC4 Bike. Pair your JRNY® app to expand your fitness experience.
How do adaptive workouts work?

First, the JRNY® platform assesses your fitness level and designs workouts tailored to you and your personal fitness journey. Then, the JRNY® platform recommends workouts based on your abilities and the workout experiences you favor. Finally, your JRNY® workouts automatically adjust over time as you progress. The more you improve, the more your workouts adapt to keep you challenged. This removes the guesswork and creates a personalized fitness plan you can stick to for long-term success.
Does my JRNY® Membership work for all family user profiles on my machine?

Yes. One single JRNY® Membership covers any household member who has a user profile associated with your product.
How many individual user profiles can I set up for my household?

Unlimited user profiles are available for all products except for the Max Trainer M6 and M8 models and the C6 Bike.

M8: 4 user profiles
M6: 2 user profiles
C6: 1 user profile
When does my JRNY® Membership become active?

If purchased through Bowflex.com, your JRNY® Membership becomes active once you first log into the JRNY platform from your touchscreen or smart device.

If purchased through the App Store/Google Play, your membership becomes active as soon as you've completed your in-app purchase. If your membership is not activated within 60 days of purchase, Bowflex has the right to cancel the trial or to automatically activate your membership.
1 Available only on Bowflex products with built-in touch screen consoles. Requires third party streaming subscriptions, not included.
No partnership, affiliation, or endorsement with Netflix, Hulu, Amazon, HBO, or Disney.